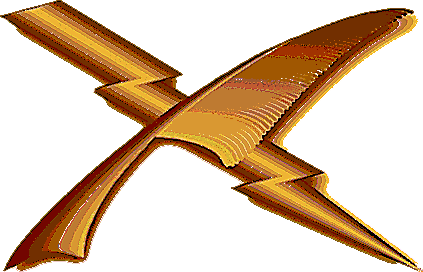 Ronald D. Elliott is a national security and information management consultant. He retired from the Federal Government Senior Executive Service as the Director, Intelligence Systems Secretariat. He chaired the Intelligence Community's Senior Information Managers Panel and was an active member of the Military Intelligence Board, Military Communications-Electronics Board and Federal Chief Information Officers Council. During his twenty-month tenure in this position, he led the Intelligence Community to producing its first ever Strategic Plan for Information Systems and to establishing inter-agency/departmental management offices for telecommunications, web-based intranet, and electronic messaging services. Previously, he served as t he Deputy Assistant Chief of Staff (C4I), Headquarters, Marine Corps. In this position he was the senior civilian within the U.S. Marine Corps for information systems and the principal Marine Corps official responsible for the integration of Marine Corps information systems supporting command, control, communications, computers, intelligence and information resources management. He also served as Executive Director of the Marine Corps Systems Command, where he earned membership in the Department of the Navy Acquisition Professional Community. Earlier, he was Technical Director of the Defense Department's congressionally-mandated Intelligence Communications Architecture (INCA) Project Office and he headed the Special Projects and Long-range Planning and Command and Control Automation Plans Division of the Naval Telecommunications Command.
He served the Defense Command & Control, Communicaations and Intelligence community for 30 years in positions such as Communications Technician Chief in the U.S. Naval Security Group; telecommunications systems project manager for the Naval Electronic Systems Command, and as communications systems manager in various positions. Among other accomplishments, he conceived and directed the demonstration of the Integrated Tactical-Strategic Data Networking (ITDN) architectural concept, subsequently implemented under a DOD ITSDN Program. For this, he was awarded the Secretary of Defense Medal for Meritorious Civilian Service in 1990. Subsequently, he directed the world wide Joint Warrior Interoperability Demonstration for 1995, largest ever in the series of the Joint Staff sponsored demonstrations initiated by the 1989 ITDN Demonstration.
Mr Elliott graduated summa cum laude from the University of Maryland; successfully completed graduate work in telecommunications at George Washington University; attended the Defense Intelligence College; completed the National Security Management Program of the National Defense University; and is a member of the Industrial College of the Armed Forces (ICAF) Association. He has published many technical papers on a variety of C4I topics, including imagery information management, communications in non-conventional warfare, Operation Desert Shield communications, embedded computer dependencies, tactical C3I systems interoperability, technical risks in automated systems, multiple security level networking and related information systems security issues, managing information as an enterprise, global broadcast service requirements, and meteor burst communications techniques. He also produced many technical papers on a variety of information technology topics at symposia and technical conferences throughout his career.